Special Inside Safe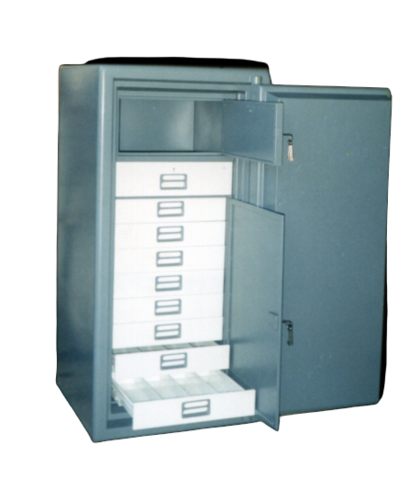 Special Inside Safe
Product Code : 16
Brand Name : GUARDWEL INDUSTRIES
We develop safes which have a unique feature of Special Inside Safe .

Body
The entire body of the Safe is made from thick steel plates with the latest steel bending techniques. Made of multiple bends with fully welded construction it forms a solid rivetless block. The inner lining is made from thicker steel plate than the outer body for enhanced security.

Door
The door is constructed out of thick and tough steel plates, reinforced with a drill & hammer resistant hardened steel plate. It meshes tightly to the body when closed.

Locking Mechanism
Operated by a pronged handle in front allowing fingers to fit in snugly and controlled by an eight lever dual control lock with evenly spaced shooting bolts to give a balanced pressure and ensure safety from dislodgement.